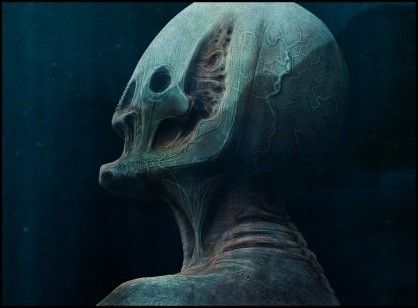 Member
9
Posted Jan-07-2013 11:28 PM
Hey guys, check it out this promotional advancement of the film, ok maybe there are several repeated sequences, but still add new pilots and more of the technology for creating the jaegers! and you can see it [url=http://www.youtube.com/watch?feature=player_embedded&v=ewefDmy44tM#!]here[/url].
2 Responses to Pacific Rim CES trailer
Just finished making a post about it, looks awesome! I also just added some HD screen caps from the trailer to the [url=/gallery/view/2]Pacific Rim Trailer Screen Caps Gallery[/url] if anyone's interested! :) I love the part where Gipsy Danger double-hammer fists the Kaiju in the face - EPIC win. This movie is going to be so Testosterone packed, it'll be like THE EXPENDABLES except with Giant Robots and Monsters instead of 80s Movies action heros! Haha
I really like how Guilermo gave the internal workings of the Jaegar a rough, used metal look. The close ups of the foot locks and harness the pilots stand in aren't all polished and pretty. It adds the to beastly profile these Jaegers bring to the movie. That double fist head bash the Jaeger drops on the Kaiju was epic. No matter how big the Kaiju are thats a lot metal and force on a skull. I have to admit these jaegers are pretty athletic and mobile for their size and damn, they need to be.
Sign in to add a reply to this topic!