Admin
2247
Posted Jan-04-2013 2:10 PM
Warner Bros. and Legendary have released a new [b]Pacific Rim Movie[/b] teaser poster for Italian fans! Not much difference from the English version, but regardless, have a look below and let us know what you think by leaving a reply below! [center] [url=http://www.pacificrim-movie.net/gallery/view/img/86][img]http://www.pacificrim-movie.net/media/pacificrimmovie_poster_italian.jpg[/img][/url] [i]Italian Pacific Rim Teaser Poster[/i] [/center] Check out more in the [url=/gallery/view/3]Pacific Rim Movie Poster Gallery[/url]!
1 Responses to Pacific Rim Movie Italian Poster Released!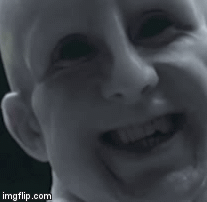 [img]http://www.rodandocine.com/wp-content/uploads/2012/12/Pacific-Rim_poster-espa%C3%B1ol.jpg[/img] The Spanish one, and the trailer 1 with subs in spanish [url=http://www.youtube.com/watch?v=T7vRutKOblI]here, PARA PELEAR CONTRA MONSTRUOS, CREAMOS MONSTRUOS[/url]
The world will spin well past our last breath, but I will always care about you
Sign in to add a reply to this topic!