Member
0
Posted Dec-15-2012 9:17 PM
Don't get me wrong I love the idea of giant robots vs monsters and have watched the trailer over and over again. However I wonder if the movie will explain how giant super high tech robots won over conventional weapons upgraded to really really big guns. Having the story hold its own internal logic will make the movie much more enjoyable. So what do you guys think is the main reason?
19 Responses to Why Jaegers as best weapon?
I agree, and welcome to the [b]Pacific Rim[/b] Fan Community [b]Rokku[/b]! I think mechas have a number of advantages over conventional weapons, primarily mobility. Going by the trailer and the name of the film, I take it most battles will take place at sea. Now, battleships - though powerful could not maneuver very effectively to dodge an onslaught of Kaiju bombardment and perhaps conventional weapons are also ineffective against the Kaiju! Them being of Alien origin, we couldn't possibly understand their weaknesses. However, I think some explanation would do the film a great justice. But sometimes you also just have to face it that a good old fashion beat-down is way more entertaining, regardless of effectiveness, haha.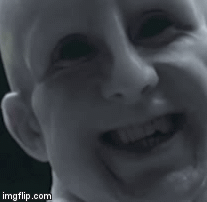 Imagine this attacking you [img]http://fc04.deviantart.net/fs70/f/2012/042/3/5/kaiju_team_eat_yo_face_color_version__by_lordgandulfo88-d4pdkm2.jpg[/img] [url=http://kaijusamurai.deviantart.com/]autor[/url] how you will fight against it.. [img]http://outsiderjapan.pbworks.com/f/Kaiju-Rodan3.jpg[/img] but then you will be at the ground in a tank, and the creature will burn u from the sky. [img]http://www.chud.com/wp-content/uploads/2011/01/rodan-flying.jpg[/img] Robots and mechas against kaiju, as in the past as now :P [img]http://outsiderjapan.pbworks.com/f/Kaiju-Jet_JaguarAndGodzilla.jpg[/img] the movility is a factor. [img]http://www.pacificrim-movie.net/media/pacificrim_trailer_hd_screencaps_13.jpg[/img] [img]http://www.1999.co.jp/itbig06/10064286.jpg[/img] [img]http://brian.carnell.com/wp-content/uploads/2009/01/mecha_vs_kaiju.jpg[/img]
The world will spin well past our last breath, but I will always care about you
Well another reason is the Jaegers have a plasma cannon that cauterizes the wounds of the monsters to keep the Kaiju Blue from leaking everywhere and putting toxins on everything. More info on the weapon can be seen here. http://i.imgur.com/XhL0a.jpg
�That is not dead which can eternal lie, and with strange aeons even death may die.� ~ H.P. Lovecraft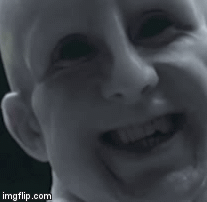 lets see your post AgentMothman [img]http://i.imgur.com/XhL0a.jpg[/img] ... and he is so rigth ,we wont have the toxic blood all around :D
The world will spin well past our last breath, but I will always care about you
I was a huge fan of ultraman when I was growing up and just watching those gaint robots fight against gigantic monsters make me feel how I did when hyata used his beta capsule to become ultraman .these characters transform to these gaint superheroes like hyata did."using the beta capsule hyata becomes ultraman" I love it !!!!!
Thanks for the welcome Chris and some good ideas here fellas. My thought was that since the Kaijus come out of the ocean near population centres it would be unrealistic to drop nukes or high explosives. You'd not only blow away the beasts but you'd kill everyone else there as well. Might as well let the Kaiju's eat them until they're full! Also if Kaijus show up near cities all the time then you can't drop bombs, manuver tanks, or fire artillery since the buildings would limit line of sight and civilian loses would be too high. Now I wonder if the references to "shatterdomes" are new Kaiju resistant cities that can be protected by conventinal weapons while the Jaegars are defending more traditional sprawling cities?
The trailer kind of killed my suspension of disbelief. It really only showed melee combat between the monsters and Jaegars. While I love the idea of giant robots I see their place at mobile weapons platforms not front line shock troopers. Even if the Jaegars have other weaponry why would you need giant robots at all? If you have the technology to build such weapons why not build it into smaller specialized craft and installations so as not to put all your eggs in one basket. It just seems very inefficient to me. Not to mention the possible use of biological and chemical warfare. The Jaegar's mobility becomes a moot point when comparing it to combined force. It may be move versatile that any single unit in said force but less so when the force is viewed as a whole. I really hope the movie goes into detail about why the Jaegars are the best weapon against the Kaiju and not pawn it off with a one liner or weak plot.
Jaeger are the best option if... you want to have a movie about Jaeger. Isn't that good enough? Gee whiz. Seriously, for me, with a movie like this suspension of disbelief will come more from the visuals and sound design. Plausibility would only dilute it. Bring on the Jaeger!
"..Kaijus come out of the ocean.." For such large creatures to move around the bouyancy of the oceans would be the perfect place for the to operate from as they take over our planet. Perhaps taking them on in their own turf so to speak might make some sense, Perhaps the movie will have a backstory with another angle to attack and defeat the Kaijus.
Be choicelessly aware as you move through life
It was stated that "vector" weapons were too slow to fight the kaiju. Vector weapons seemed to be refering to jets and tanks that move and shoot in straight lines. By that argument by the jets can't make another flyby fast enough and tanks can re-aim fast enough to put up a serious fight. I'm not sure how much sense that makes, they'd still be good support units. The real question isn't why but how. Jaegars are the size of buildings and move with incredible speed. The amount of energy the put out and force they withstand is incredible. One gets tossed across a dockyard and stands up afterward. In terms of energy output a punch from one of those should rival the force of most heavy military firepower. If you can build something like that forget anything else. Remember the scavengers and the SF monster on the ship. I think we're looking at reverse engineering. The very existence of the kaiju challenges our understanding of the laws of physics. How can you hope to defeat something that defies conventional science with weapons designed by conventional science. This article is slightly silly and for Godzilla but shows how any scientist in a kaiju universe must be thinking once they appear: http://kaiju.boomcoach.com/gallery/biology.html "Muscle strand" isn't a reference to bio-organic muscles but it does imply they are calibrating strength by monster muscle in the way we use horses for car. They may have made a mechanical copy of the monster's muscle structure. They may have copied many things and not be able to make their own variants easily yet. Getting a giant monster in the shape of a human (for neural control) was the simplest first task for weaponizing the technology scavenged from monsters.
I love that idea! Maybe they invented the power sources based on energy attacks of the Kaijus. The first Kaiju attack showed the Kaiju emitting light from its mouth so maybe that unlocks some exotic power generation. Also the biology might allow new material research enabling super light weight alloys. I always found it odd that the Jaegars only weigh around 7000 tons when considering their size.
The Jaegers are adjuncts to tanks, Apache gunships, Warthogs, MLRS, and so forth. Since most nations abolished civil defense, evacuation of threatened areas is a main part of the defense plans. The conventional units will delay the enemy, allowing two things: A. Hospitals, schools, nursing homes, and animal clinics to be evacuated. B. Allow the Jaegers time to arrive fully prepared for battle.
I don't think about it because it doesn't really matter. We are watching giant mutated iguanas eat skyscrapers because this is what we want to see! Having giant robots and semi-plausible excuses just makes things this much better! Really though if they can make these giant mecha there is no reason they couldn't gin up supertech versions of more conventional weapons. Something like a BOLO tank would fair very well against something like these Kaiju!
Gipsy Danger probably has a "Yamato Gun" in his chest. I haven't seen Stark around the set so it's rather unlikely that it's a Uni-Beam powered by an Arc reactor :D
IF MOBILITY IS THE ISSUE, NOTHING BEATS FIGHTER JETS PERIOD. IF THEY CAN BUILD JAEGERS, WHY NOT JUST BUILD BIGGER FASTER PLANES THAT CAN DEPLOY MASSIVE BUNKER BUSTING MISSILES THAT CAN GO THROUGH THE MONSTERS BODY AND BLOW FROM THE INSIDE. OR BUILD A MASSIVE SATTELITE LIKE OBJECT ORBITING THE EARTH THAT CAN FIRE AN ENERGY BEAM STRAIGHT FROM THE SKY. THIS WAY THERE IS NO WAY THE MONSTERS CAN REACH AND DESTROY IT, THE MONSTERS CANNOT BE POSSIBLY FAST ENOUGH TO EVADE AN ENERGY BEAM TRAVELLING AT THE SPPED OF LIGHT, AND THIRDLY A NUMBER OF THESE SATTELITES CAN FIRE AT ANY POINT ON THE SURFACE OF THE EARTH.
Clearly, the Jaeger is the only weapon capable of penetrating the Kaiju's A-T Field!
I'd like to see what a rail cannon would do to a kaiju
I'd like to see what a rail cannon would do to a kaiju
Well according to PR's "lore", the first kaijus were indeed fought with conventional weapons, and only nuclear missiles were able to dispose of them. Of course, you can't go shooting nuclear missiles every time a Kaiju appears, unless you wanna destroy earth yourself. (Another reason to have a prequel, I'd love to see that process on film)
Sign in to add a reply to this topic!