Member
0
Posted Aug-22-2012 1:53 AM
Here is a picture of me next to one of the costumes from the film. You can see how short the suit is next to me as I am 6'4. It is in with some Comic Con images but you will see it at the bottom of the page, the black suit. [url]http://sknr.net/2012/07/13/san-diego-comic-con-2012-images-set-1/[/url] [center] [url=http://farm8.staticflickr.com/7122/7560530366_21e03c44fe.jpg][img]http://farm8.staticflickr.com/7122/7560530366_21e03c44fe.jpg[/img][/url][/center]
8 Responses to Pacific Rim Costume Picture
Looks amazing!
Awesome picture.
Have you heard of phoenix asteroids? They glow in every color of the rainbow...they travel endlessly through space...
My fave: [img]http://farm8.staticflickr.com/7109/7560551232_3024688b1e.jpg[/img]
[b]Ask nothing from no one. Demand nothing from no one. Expect nothing from no one.[/b]
Nice displays, Thanks. staff: Weyland Corp Area Surveillance and Camouflage Department, Central Highlands Viet Nam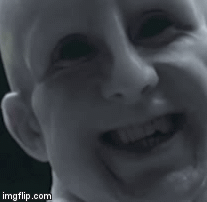 Haha Dave and Michonne sitting in a tree....K.I.S.S.I.N.G, first comes love, then comes zombies! @ Garethvk.. Thanks for share; they are really cool pics :D [url=http://youtube.com/watch?desktop_uri=%2Fwatch%3Ffeature%3Dplayer_embedded%26vTHVK, %3D4aflCq7Ia5A&feature=player_embedded&v=4aflCq7Ia5A&gl=CO] a vid of. GARE[/url] there is a lot of info, I will check all later, I saw there cool stuff. It need a pin
The world will spin well past our last breath, but I will always care about you
These are great Gareth, thanks so much for posting this! Very very cool dude! Did you get a chance to see any of the Monster concepts? Very eager to see what they'll look like!
Very cool Gareth! Thanks for sharing :-)
"Let The Cosmic Incubation Begin" ~ H.R. Giger
thnx for sharing
Sign in to add a reply to this topic!