Member
0
Posted Aug-20-2012 2:39 PM
What do you think the monsters will look like? We know that Del Toro said there will be a Godzilla-like monster. And if I recall he said there were 9. So far we have a shark-faced kaiju with pretty big claws - [img]http://www.iwatchstuff.com/2012/11/28/pacific-rim-kaiju-profile.jpg[/img] And this mouth that may or may not be the same kaiju - [img]http://nerdreactor.com/wp-content/uploads/2012/11/pacific-rim-mouth1.jpg[/img]
21 Responses to Monsters
Maybe they are of the Japanese Demon Gods... or just scary big monsters. LOL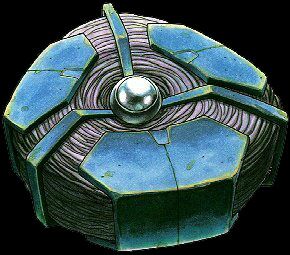 Seven or eight monsters and knowing Del Toro they will be creepy as hell :-D
[url=http://www.robocopmovie.net/][img]http://i888.photobucket.com/albums/ac89/snorkelbottom/NewRoboBanner.jpg[/img][/url] "Is it dead this time?" "I dunno, poke it with this stick and see."
Isn't this the movie about aliens contacting Earth warning of another "fake" Alien invasion, that turns out to be the same ones who contacted first for peeps to build machines?
[b]Ask nothing from no one. Demand nothing from no one. Expect nothing from no one.[/b]
[url=http://en.wikipedia.org/wiki/Kaiju]KAIJU[/url]!!
I hope they're creative, godzilla-like stuff is overused. But I guess the others are still a little lizard-like.
Have you heard of phoenix asteroids? They glow in every color of the rainbow...they travel endlessly through space...
I hope they will be like nothing we've ever seen before......ultra creepy & super scary! That's hard to do though! :-)
"Let The Cosmic Incubation Begin" ~ H.R. Giger
I just remembered somebody who saw the Comic-Con trailer said there was also a shark-faced monster with claws.
I hope there will be known like monsters like Gamera,King Ghidorah,Rodan,Godzilla and Mothra!
I'm sort of hoping they'll have Godzilla 2014 make an appearance. By the way nice Avatar OP. :)
It was already confirmed Godzilla does not make an appearance by Del Toro himself.
�That is not dead which can eternal lie, and with strange aeons even death may die.� ~ H.P. Lovecraft
My buddy Clinton Felker traced over and fleshed out what looks like an awesome monster from this movie. We cannot wait to see this epic movie man. I wrote a paper on Japanese Anime in high school way back in the day. If you would have told me movies like this would come out one day, I would have never believed you... [img]http://i.imgur.com/cDVRU.jpg[/img] [i]*Link edited to display by Chris[/i]
@Dezarath Thanks for making that awesome avatar.
"..It was already confirmed Godzilla does not make an appearance ." Good. THat means Mothra and Rodan have a chance for a starring role.
Be choicelessly aware as you move through life
@[b]ominousred[/b], welcome to the Pacific Rim forums! That's fantastic! I had found that image not too long ago, hadn't seen your post here! Thanks to you, I now know who to credit for the image! [b]Clinton Felker[/b] - did a fantastic job, thank you! This is looking to be cool looking monster indeed! @[b]Dezarath[/b], Yeah, this isn't going to feature [b]Godzilla[/b], however it's funny you mention him, as in a recent interview with Pacific Rim's director, Guillermo del Toror, he says that (I believe it was his art director?) told him he couldn't destroy a certain land mark in Tokyo, because that was "Godzilla's", haha. Apparently the same guy is also working on the new [url=http://facebook.com/GodzillaMovies]Godzilla 2014 Movie[/url]. (Which I am also very excited about)
@Chris - You are correct, they wanted to save some of the places for the new Godzilla movie.
I thought so. It's funny when you think about it. Maybe there will be a link between the two films in some way? Like how Spider-Man is to The Avengers? It's possible, both giant Kaiju monster movies. But so far, going by the OP, the only Kaiju monster we've seen so far looks pretty badass. Reminds be of a Goblin Shark with the way it's head is shaped. But the bones protruding out of the back of it, seems odd to have a rib cage there. Unless the beast was completely mutilated and was just chucked on that Aircraft Carrier, with its body completely mangled.
@Chris- A crossover would be pretty cool but I think it's because they didn't want to be repetitive. Guillermo Del Toro also fought for PR to be its own thing. BTW Chris, how is the Godzilla page coming along?
Well even if Gpdzilla does not appear Gamera does. The Kaiju with a big horn on the head does look inspired from Gamera isn't it guys...
We finally have a name for the first [b]Kaiju[/b]! - Trespasser: [url=http://www.pacificrim-movie.net/gallery/view/img/120][img]http://www.pacificrim-movie.net/media/trespasser_first_kaiju_pacificrimmovie.jpg[/img][/url]
this movie looks like it's going to be like a mix between transformers and godzilla. i hope the desighns for all the kaiju are creative i care about what they looke like more than the robots.
KING KAIJU 1 small step for kaiju 1 giant step for godzilla!!!!
[URL=http://imgur.com/Ifx1kYV][IMG]http://i.imgur.com/Ifx1kYV.jpg[/IMG][/URL]
Sign in to add a reply to this topic!