Member
0
Posted May-23-2014 5:47 AM
So as u all know and if not than here's an update PR2 is a no go may the giant robot fandom world weep.
10 Responses to PACIFIC RIM 2 CANCELED
I might cry i Pacific Rim 2 isnt made
im a purple grisly bear so get over and become something else
Source or bullshit.
Could you give us the Source Please!
the scified godzilla 2014 site because of G2014's success they're not gonna bother with PR2
I'm on Scified's various sites, most of all Godzilla, several times a day and NEVER saw a single thing about it except THIS thread title. I also combed reddit's sub for Pacific Rim. No mention of any cancellation. Spent a bunch of time doing websearches. Again, no such story. THE ONLY THING MENTIONED is someone in a comment section of this link (http://www.scified.com/site/godzillamovies/godzilla-2014-sequel-is-already-in-development) wherein they start by saying, "My understanding is…" without actually citing any kind of official source (Thomas Tull and GDT himself are the only sources I would consider official). It's simply a grossly unconfirmed elementary school playground rumor, like they heard about some kid who found a maggot in their cafeteria burrito. Ergo, bona fide 100% unadulterated BULLSHIT.
Well glad you did your research and i hope your right :)
I believe in the Pacific Rim Trilogy, that believes in me.
Here Here GipsyLagann!
LOL love it i second the motion!!!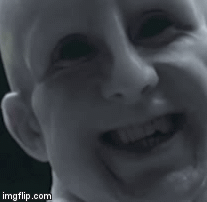 Dragonking:I might cry i Pacific Rim 2 isnt made.. Even when I'm not positive about a second movie of Pacific Rim, I second your opinion, also I might cry :(
The world will spin well past our last breath, but I will always care about you
Sign in to add a reply to this topic!