Member
0
Posted Oct-31-2013 9:53 PM
This has probably been asked before, but humor me anyways. The first thing I though about after seeing Pacific Rim for the first time, was "does this mean that China is the only remaining superpower that owns a Jaeger?" At the end of the film, all of the other Jaegers have been completely demolished...except for Crimson Typhoon. Besides it's Con-Pod and pilots, Typhoon is basically completely intact, albeit completely submerged in the harbor. In the novel Pentecost even orders it's salvage and surmises the triplets may have survived. So basically what I'm asking is, will Guillermo use Typhoon again in PRII?
11 Responses to Will Crimson Typhoon appear in PRII?
It would be cool. If it's a prequel, more likely than if it was a sequel. I'm honestly surprised that they are already writing a second movie.
Jack of all trades. Master of none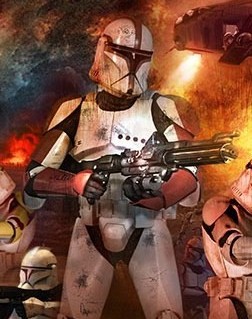 Crimson Typhoon was my favorite Jaeger, so I'd be happy if they brought it back.
"Men like me don't start the wars. We just die in them. We've always died in them, and we always will. We don't expect any praise for it, no parades. No one knows our names." ―Alpha-98
i would say that if it was salvaged and could be repaired and brought back online that they would put in PRII. I thought it was cool to watch it go into battle mode. Even though the blueprints that i printed on typhoon say that it only has two saw claws i remember seeing three in the movie and a plasma caster but hey who's complaining about a good bot
im a purple grisly bear so get over and become something else
In reailty Crimson typhoon is the only jaeger that survived because cherno alpha was torn apart and striker eureka along with gipsy danger blew up. Plus Crimson typhoon's body is completely intact except for the head, but if they can build a new head then crimson typhoon can function again
yeah but where are they gonna get the funding for it if the jaeger program was shut down. and they would have to redesign it cause wouldn't it make sense to delete the jaeger files so other countries don't use them against other countries
im a purple grisly bear so get over and become something else
Well, I would say that it is salvageable, however I don't see a point with the breach being closed and all. One thing that bothers me, though. In the movie Crimson Typhoon appears to only have two pilots.
Yes, it did. So that means the third triplet is alive. I guess he wasn't too badly hurt, but with the breach sealed, there would be no need. Plus, it would completely unbalance the power of the world.
I think it would be possible for Crimson Typhoon to be rebuilt and would return for Pacific Rim 2, but I think it would be better if Pacific Rim 2 was about the old Jaegers who were not seen in Pacific Rim like Tacit Ronin, Echo Saber, Romeo Blue, etc.
I also wish that Striker Eureka would return in the sequel!
I can See Crimson Typhoon in a sequel but if I were to guess that if their writing a new script for a new Pacific Rim it would be for a prequel and not a sequel as all but CT were completely destroyed. As for not needing to rebuild CT because the breach had been closed...who says another breach could possibly open up? The you could have CT in it and as Blazer says they could rob the graveyard and start rebuilding some of the older retired ones as they had rebuilt Gipsy Danger. Man anything is possible.
Im thinking that they would build a new powerful jaegers
Sign in to add a reply to this topic!