Member
0
Posted Oct-10-2013 9:21 AM
What are your favourite and least favourite kaiju? My faves were Trespasser (he just looked awesome, he should of been the Cat V!) and surprisingly Onibaba (i love Otachi and Knifehead but that thing was damn terrifying in Mako flashback!) Least fave was Raiju (bit bland, just a crocodile really and got wasted rather pitifully) and Slattern (looks okay but was disappointing, it had no real character to it)
7 Responses to Favourite and Least Favourite Kaiju
Least favorite: Onibaba, Karloff, LeatherBack Onibaba went down very fast. Leatherback was just a beat down after he shot his EMP off, and Karloff is just the ugliest of all the Kaiju. Most favorite: Slattern, Scunner, and Otachi Slattern, CAT 5, takes double blades to the arm pits, nuclear explosion to the face, and nuclear plasma to the torso! Scunner, smart, obeys Slattern, sticks to the mission and just looks intelligent. Otachi, as a female she is sly, cunning, and highly intelligent. She is agile, thinks on her feet, armed with an extremely caustic spray weapon, and she can fly. Lynx Foxtrot out
My favorite would be Knifehead. Sneaky fighter and could really get down to the point. ( Sorry, couldn't resist.) Least favorite would be Onibaba. Does some damage but then gets distracted and chases a little girl around the city? Deserves to cracked open and served with butter.
Surprised with all the Onibaba hate! Thought the design of the guy made him stand out from the others (he struck me as more kaiju too, seen as a fair few of the others just looked like fishier Godzilla wannabes). I thought everyone would say Raiju. It got minimal screen time (then again apart from Otachi, who didnt?) and also it got sliced open like it was a fish fillet! (fair enough cool outro, but was simply used to make the scene look busy and dangerous).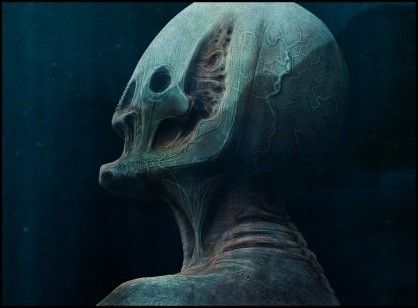 Yeah, at least the design of this crab-like-creature was good.
Knifehead, period. Set the standard in Brutality by taking a plasma blast at point blank range to the chest and then maimed Gypsy with his FACE. Least favorites was Slattern. Couldn't take Eureka 1-on-1 and was anticlimactic beyond size.
My LEAST favorites: Onibata, Karloff, and Mutavore Mutavore went down too easy, Karloff was barely seen and just odd, and Onibata is rarely seen, plus it's pretty darn ugly. My FAVORITES: Otachi, Slattern, and Knifehead Knifehead was plain awesome, plus pretty intelligent. Slattern was giant, smart, three tails, and reminded me of Godzilla. Otachi had wings, and you can't beat that. Also, taking down Crimson Typhoon, a grabbing thing on her tail, acid, and fighting all four Jaegers while pregnant!
"Banana oil."- George Takei, Gigantis: The Fire Monster
OTACHI AND RAIJU (except when he opens his head) least fav onibaba because i am scared TO DEATH OF any thin with more than four legs or resembles crabs scropoins or SPIDERS
Sign in to add a reply to this topic!