Member
0
Posted Aug-14-2013 12:58 PM
Which is your favorite kaiju in the movie, the comics, or the novel?
26 Responses to Favorite Kaiju
Trespasser ftw
Leatherback
Knifehead!
OTACHI /thread
Knifehead
Slattern Cat 5 6,750 tons of AWESOME! or awful.
AXEHEAD/TRESSPASSER!!
ONIBABA!! i love it!!!
ONIBABA love the design like a giant crab
OTACHI, the all-terrain Kaiju!
Trespasser! And then Mutavore! Then comes Knifehead!
Knifehead and Leatherback! Hell ya!!
http://www.sketchcharlotte.com/wp/wp-content/uploads/2012/03/xenomorph.jpg
Slattern and Knife Head, both just don't take a ton of damage, they deal it out!!
Onibaba was neat to me. You never saw why Pentecost burned 3 hours? That's cause Onibaba was built to take hell, not even care, swat away the pests, and carry about it's business. Cayote Tango had to hunt that fker down, flip it over and blast it hollow! I've always been terrible at caring whether or not a moment is actually on screen or just part of the greater story.
I'd say Leatherback and Raiju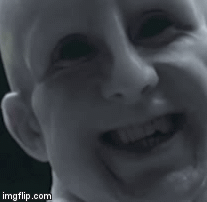 [img]http://31.media.tumblr.com/556ce8d84b315a132793ab88a05d6be2/tumblr_mrdnw6bFzt1r6551qo4_250.gif[/img] [b]Leatherback![/b] Huge heavy and wild, the fierce Kaiju with gorilla look, the movements and the muscle's bounces, Perfect! [img]http://24.media.tumblr.com/290fc344eedf72c328e57f5e8e79be89/tumblr_mrdnw6bFzt1r6551qo3_250.gif[/img] And all that without forget he can send a electromagnetic pulse, to beat all the Jaegesr at once. [img]http://www.pacificrim-movie.net/media/leatherbackconceptjaeger1.jpg[/img] [url=http://www.pacificrim-movie.net/media/Pacific_Rim_Under_Attack_06.jpg]Leatherback![/url] [b]Trespasser[/b] The Kaiju who introduce us how harmful of the upcoming massive invasion it will be, hitting and destroying San Francisco for 6 days! I like the design and how he opens the movie. [img]http://www.pacificrim-movie.net/media/Pacific_Rim_Kaiju_Featurette_02.jpg[/img] [img]http://www.pacificrim-movie.net/media/pacificrim_kaiju_skull.jpg[/img] [url=http://www.pacificrim-movie.net/news/809]"What once evoked fear now inspires awe."[/url]
The world will spin well past our last breath, but I will always care about you
Otachi because she can fly!!! She is also cunning and not to be trusted as most females of any species are :) Lynx Foxtrot out
Slattern. It's super powerful (category v) and looks cool! :D
Announcement Coming Soon Prepare yourselves, DinoFans!
Raiju, he looks like a two legged crocodile!
otachi cause she spits acid
im a purple grisly bear so get over and become something else
the one in the movie-knifehead. Knifehead gave a massive damage to Gypsy. Also, Knifehead looks cute(what is cute for?!) to me. Even though he was for starting the movie, I liked his power.
I like them all but if I had to pick one it would be Otachi :) She's cunning and knows how to play her cards right plus the ability to fly is one factor. Acid spitting is also amazing and little *krhm*xeno*krhm* like :DD.
This is my forum signature.
Knifehead with Otachi a close second. Knifehead was just so awesomely brutal in function and aesthetic design. The lethal cunning and surprises Otachi reveals made her almost wondrous. These two essentially stole Slattern's thunder. Slattern was neither as brutal as Knifehead or cool as Otachi. Slattern couldn't go toe-to-toe with Eureka... Axehead deserves honorable mention for his glowing mouth and silhouette, even though his design is essentially Knifehead.
Karloff is definitely my favorite. Unfortunately he only really showed up in the beginning sequence :( I like his design so much! Otachi is my second favorite, if for no other reason than how different she was from the others in the movie :P
mine would be onibaba because i think it was the best rendered and animated kaiju in the film even though it's appearance was so short and i wish we could have seen the fight between onibaba and coyote tango in the film  
Knifehead! Only kaiju to beat/stalemate gipsy. Second Onibaba cause it stomped Tokio like a boss.
Sign in to add a reply to this topic!