Member
0
Posted May-28-2013 7:52 PM
can anyone tell me who is MK1 Romeo Blue? is it an older jaeeger model perhaps the one jaeger who will save us all?
10 Responses to ROMEO BLUE
I think Romeo Blue is one of the first Jeagers. Gypsy Danger is the older Jeager to save us all
Actually, Coyote Tango was the first. It was made in 2015, Gypsy Danger was made in 2017.
�That is not dead which can eternal lie, and with strange aeons even death may die.� ~ H.P. Lovecraft
I think Romeo Blue is one of if not the first Jeager for the UAS
I´ve read in some sites different stories, one that Romeo Blue is the jaeger brought from the past in others that Gipsy Danger is the one. But if you see in the Pan Pacific Defense Corps Gipsy Danger was made in 2017... the same site reveals that GD is badly beaten and ultimately rebuilt with some upgrades to save earth. Also there is another jaeger Horizont Brave could this one be it? Also it´s difficult to believe that only one jaeger brings all the Kaiju down.....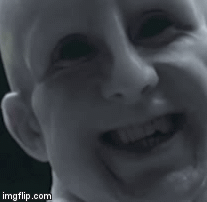 They mention two old jaegers in the prequel of the movie : [url=http://www.legendary.com/media/gallery/67/]PACIFIC RIM: TALES FROM YEAR ZERO[/url] [img]http://www.blogcdn.com/www.comicsalliance.com/media/2013/04/pacificrimyearzero.jpg[/img] Horizon Brave [img]http://www.followingthenerd.com/site/wp-content/uploads/p-rim-3.jpg[/img] , which is going out in June. Romeo Blue and Horizon are described as 2 of the jaegers from the graphic novel, as [url=http://www.comicbookmovie.com/fansites/nailbiter111/news/?a=79219]comicbookmovie describes in here[/url]. Romeo Blue [img]http://www.followingthenerd.com/site/wp-content/uploads/p-rim-4.jpg[/img] If somebody is going to buy Tales from The year Zero, I invite them to tell us what about those old jaegers.
The world will spin well past our last breath, but I will always care about you
Thank´s AL for the info! we then have to wait until june then...
It A great movie Guillermo del toro thanks for Your Movie
I am the Romeo Blue owner who had Crimson Typhoon but my friend destroyed it because I did not friend him and friend him again so I join again and got a new Jaeger and the commander named it Romeo Blue so that is the end of my real story that happened to me last year
Jeepsy danger is the name not Gipsy danger or Gypsy danger
Hi anyone else who is online on the pacific rim movie please type a message and comment. Free comments,for saying my replies
Sign in to add a reply to this topic!