Admin
2235
Posted May-10-2013 8:40 PM
So, with the launch of [i]Warner Bros.[/i] new "Build your own Jaeger" App, I noticed that there is no Country flag for Canada! As a Canadian I feel a bit shafted, haha. But no hard feelings, since I did my best to mockup a Canadian Jaeger, below! [center] [img]https://fbcdn-sphotos-h-a.akamaihd.net/hphotos-ak-snc6/392988_617419724936045_676530179_n.png[/img] [/center] The way I see it, is someone needs to defend the North, or the other countries will get flanked by the Kaiju. And we all know how well Canadians do at holding the fort! So, here's my Canadian Jaeger! Now, I couldn't think up a clever name for him, so feel free to post suggestions below! [b]Ian Gibson[/b] [url=https://twitter.com/Ian_Gibson/status/333031802195308544]suggested[/url] the name: [b]Hoser Danger[/b], which isn't bad, haha. If we get some really good ones, I'll remake him with the new name you guys pick out. Leave your ideas below! Design your own Jaeger [url=http://jaegerdesigner.pacificrimmovie.com/]here[/url]!
13 Responses to Canadian Jaeger for Pacific Rim - Defending the North!
That's great. Go Canada :)
Yay!!! "Le Beaver [email protected]" XD
Nice Jaeger Chris! How about Maple Marauder or Maple Defender?
"Let The Cosmic Incubation Begin" ~ H.R. Giger
.....or Dambuster Beaver! Hahaha
"Let The Cosmic Incubation Begin" ~ H.R. Giger
Amazing (Was slightly disappointed with the design your own jaeger not having canada) you could actually build a second movie off of that i think
Life cannot be contained, it breaks walls, crashes through barriers sometimes painfully, but uh... Life uh, finds a way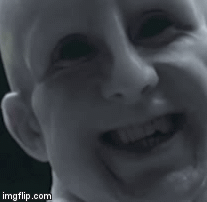 YUKON MARE .. haha about the flags, all the countries from the pacific area should get a flag ¬¬
The world will spin well past our last breath, but I will always care about you
Im from Canada Also, Here is my jaeger designs. The Canuck Storm and Canuck 2.0 [img]http://i404.photobucket.com/albums/pp125/kingrex32/my%20stuff/CanuckStorm20_zps46b509fc.png[/img] [img]http://i404.photobucket.com/albums/pp125/kingrex32/my%20stuff/CanuckStorm2_zps69909627.png[/img]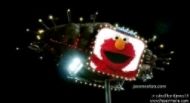 It sorta bugged me that there was no Canadian flag in the design charts too.Nice designs!! :)
I'm not a Canadian, but it seemed odd that there were no Jaegers representing Canada or South Korea, so I wanted to contribute: [IMG]http://i.imgur.com/0PopMe9.jpg[/IMG]
here's a other Canadians Jaegers to help holding the fort ! [img]http://i1280.photobucket.com/albums/a485/Francis_Courteau/JaegerPoster24_zpsa8f29470.png[/img]
SASQUATCH THUNDER!!! [img]http://s22.postimg.org/g79d9adrj/sthunder.png[/img]
I thought there was a Canadian Jaeger called "Chrome Brutus" http://pacificrim.wikia.com/wiki/Chrome_Brutus
I would think that if the Jaeger was Canadian, it would want to be forest green and off white and blend in better with foliage so better to make surprise ambush attacks on the Kaiju's flank and rear! I'm just saying :) Lynx Foxtrot out
Sign in to add a reply to this topic!